Absolutely Terrible Things Masochistic Sims Players Have Done To Their Characters
Sometimes the best you can do in life is take your bitter frustrations out on innocent Sims characters. Who among us hasn't "played God" in this way from time to time? However, some gamers take it too far and these examples prove that not everyone should have children. Try not to cry (or laugh) at these ridiculous scenarios that people put their Sims through.
Evil Toilet Experiment
I was [in] a mischievous mood so I decided to perform a "social experiment". I built a very bland house. Basically a big square of unpainted walls without windows and only 1 door. Once I had the whole neighborhood trapped inside I remove the only way out.
Inside the house there was one refrigerator [...] and, right in the center of the house, a single toilet. I wanted to see which Sims would unashamedly use the toilet in full view of everyone else. Most did not want to.
Slowly I would shrink the walls as people moved away from them forcing everyone closer and closer to that one, lone toilet. The whole neighborhood, all fed and needing to use the toilet, nearly all too ashamed to user it standing around in a tight, confined space all staring at the toilet longingly. Many were standing in puddles. Woe betide them that fainted.
Party Room Or Hell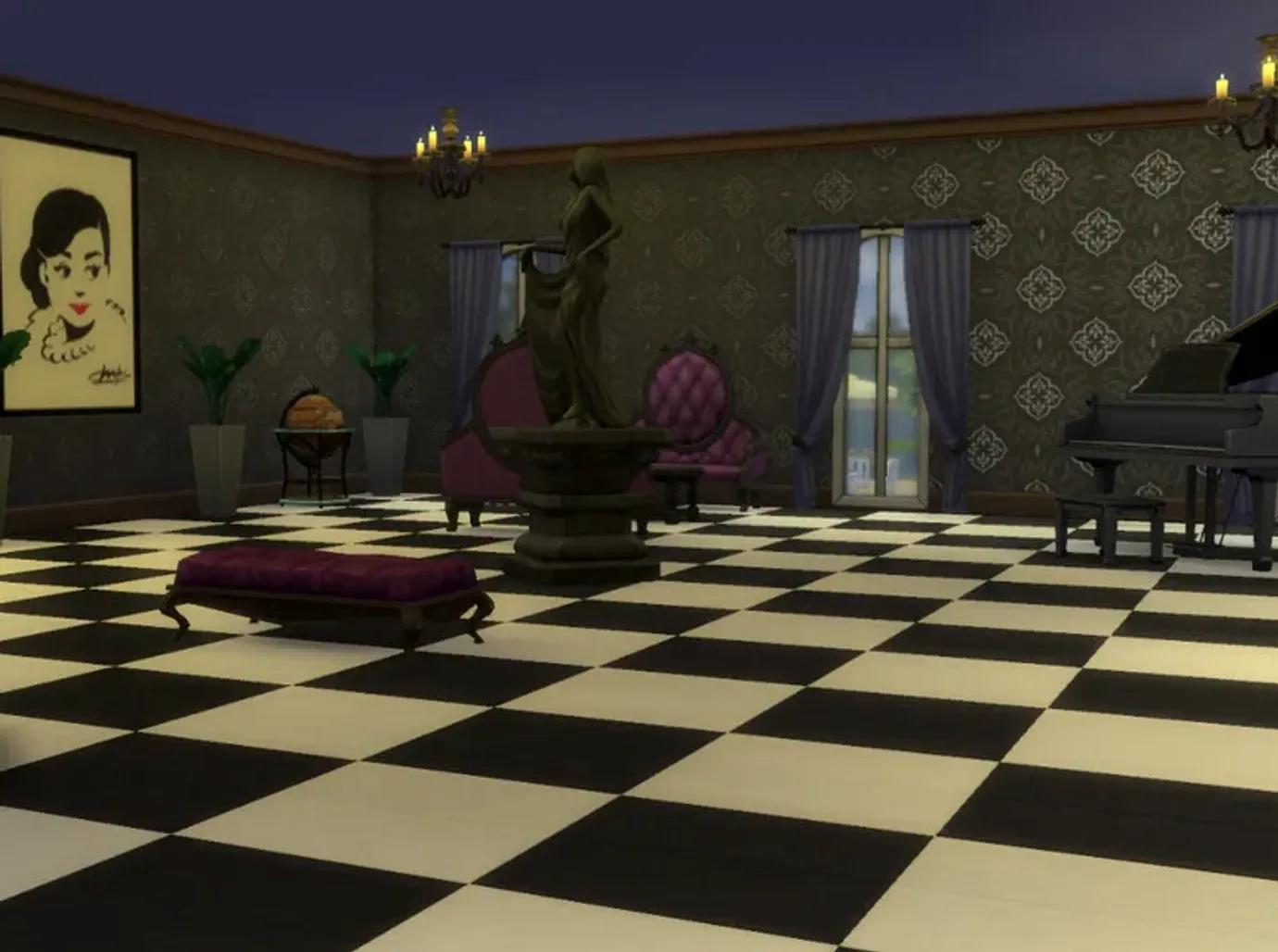 I bought a giant mansion but made some modifications to it. By modifications I mean a room called "The Party Room".

The party room had dance floors, plenty of food, music and a nice sports car parked in the middle. What could go wrong?
I threw a party and invited everyone I knew into it and called them into the room. Suddenly the doors shut and a nightmarish hell began.
All the stereos switched to that annoying kids music, the strobe lighting kicked in and the fireplaces were placed. The doors disappeared magically.
[...]
At least 30 sims had to endure fire, starvation, piss covered floors, strobe lighting, kids music, windows that pointed directly outside to freedom, ghosts and rotten food for about two weeks ingame.
Starving Sim Sneaks Snack
I was starving my sim and he sneakily called up for a pizza. When it was delivered I made him throw it in the garbage. Then he cried.
Turning Great Dog Into Awful Person
In Makin' Magic I had a brilliant dog called AJ who was loved by the whole family. He never had an off day and brought sheer joy to his owners. Decided to train my wizardry and get the spell that allowed you to turn pets into humans, so AJ could be even more a part of the family.

He turned out to be the biggest f*cking a**bag as a person and was abusive to his family, so we had to take care of him. I built a monolithic tomb, and trapped him inside. The family stood out front playing music to him as he slowly starved.