Astonishing World Records Held By Classic Video Games
Sometime a game is more than a game. It's an achievement.
You have to stand out to shine, so to get your video-game into The Guinness World Records takes incredible skill and innovative thinking. Sometimes winning feels better than other times however (such as getting the award for "most popular beta" as opposed to "longest time in development"). Either way, the following games have found themselves breaking records and making waves. What's your favorite gaming record?
Longest Cutscene Sequence
The game on everyone's mind in 2008 was ''Metal Gear Solid 4: Guns of the Patriots'. The game follows Solid Snake as he finishes what he started, namely offing his enemy Liquid Snake. However, the real art was the 71 minute cutscene contained in the game. As immersive as a feature length film, and just as meticulously done, this game will always stand out.
Most Expensive In-Game Purchase
The most expensive item ever available in a video game was introduced in 'Entropia Universe' in 2004. The item is "an astroid space resort named club Neverdie" and it was bought by Jon" NEVERDIE" Jacobs in 2005. Jacobs spent a whopping $100,000 for the virtual resort, but even more shocking was when an unnamed player
purchased
Club Neverdie for $335,000 in 2010. Then SEE Digital Studios AB purchased "Planet Calypso" for a cool $6 million. Not surprisingly, there have not yet been any higher bids.
Most Platform Changes During Development
In 2005, a game called 'Kameo: Elements of Power' made its way onto the scene. The biggest splash this game made was how many different gaming consoles it was developed to operate on. It's a whooping four! First developed for Nintendo64, the timing required it to morph into something for Nintendo GameCube. A buyout by Microsoft led to the game being next developed for Xbox and then moved to the Xbox 360. It's enough to give you whiplash.
Most NPCs
NPC (or non-player characters) are invaluable at making the video game world feel alive. And no game has more than 'The Elder Scrolls.' Fans can cross paths with 10,202 unique NPC's as they hike through the continent of Tamriel. 'The Elder Scrolls Online' has 2.5 million monthly players and a lot of people think the popularity is due to the NPCs who populate the game and immerse you in a new world.
Largest Virtual Funeral
'World Of Warcraft' is the winner of the biggest virtual funeral. The origin story of how this came to be is as epic as the game. When a 'World of Warcraft' player named Snowly suffered a stroke after playing the game non-stop for three days, fans showed up to celebrate his life. A whopping 100 guests showed up for Snowly's virtual funeral, making it the biggest yet.
Highest Experience Level
The 1998 game 'Guardian Crusade' and the 2005 game 'Fallout 4' share the title for highest experience level in an RPG. Both games allow players to reach level 65,535 - but beware. As soon as you try to reach level 65,536 both games crash. It shouldn't really matter when you consider the number of YEARS it would take to even get close.
Most Swearing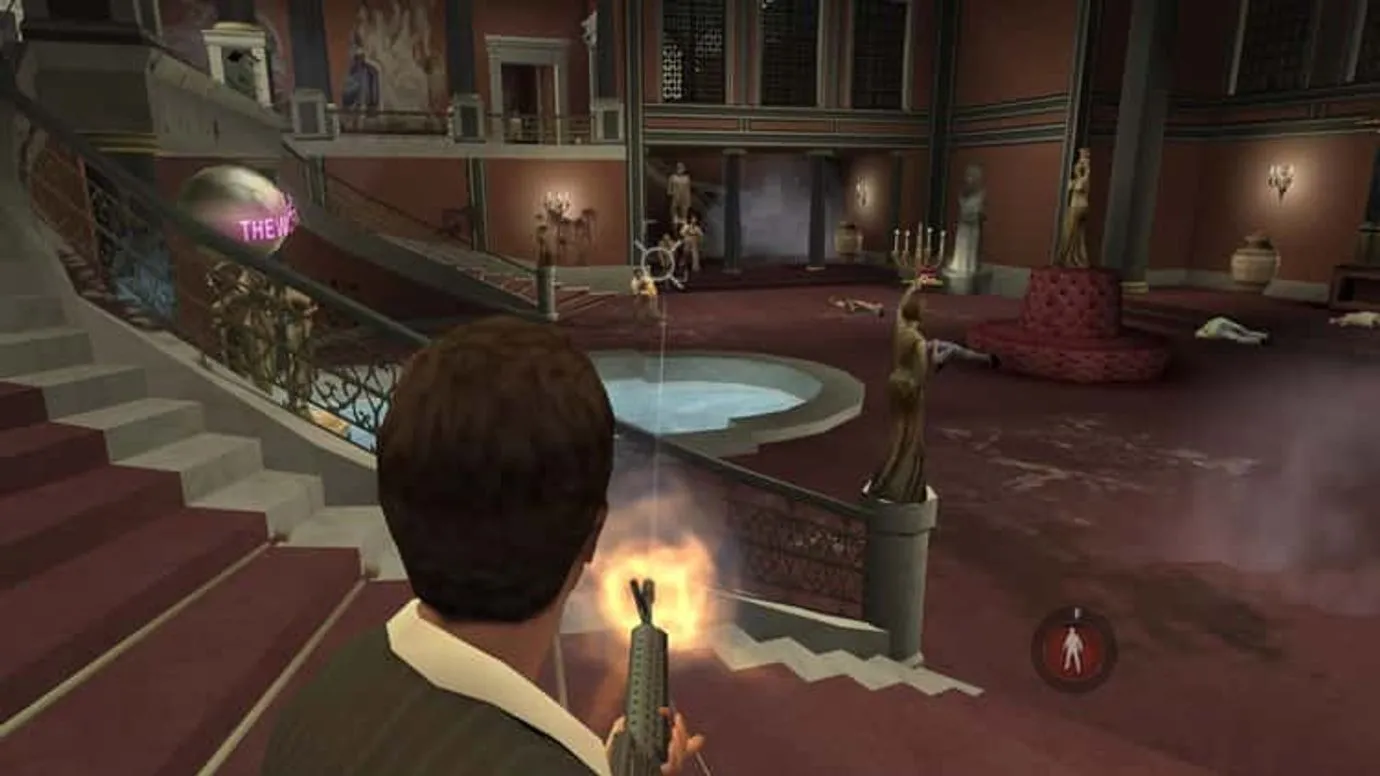 The F-word got it's fair share of screen time in the 2006 release of 'Scarface: The World Is Yours.' Fans of the movie expected as much, but were left speechless at the 5,688 times the word is used. This means players hear it roughly every other line.
Most BAFTA Nominations
'The Last Of Us' was released in 2013 and it immediately became a classic. The game only grew over the years and by the year 2019 it had sold an incredible 20 million copies. The game has received an even more staggering 12 BAFTA nominations. Even more impressive? It's won a total of seven of those awards.
Most Cars In A Racing Game
'Gran Turismo' first made records when the FIA certified its content in 2013. But the Guinness World Record came calling to also award it the "most cars featured in a racing video game." The number of cars? Originally 1,230 but after its release seven more were added. This brings the total to a very reasonable 1,237.
Most Real-Life Athletes In A Sports Game
'Football Manager' was a fun way for soccer fans to "manage" their favorite teams in 2009. The game translated to real life as well, going so far as real-life scouts actually using the game to find players. The Guinness World Records awarded this game "most real-life players to appear in a sports game." There were 5,000 clubs used in the game and 370,000 players. That's more than the population of St. Louis!
Most Popular Beta
A beta "soft launch" is an important part of the development process and an easy way to catch mistakes and bugs in the program. In 2010, a lot more than bugs were caught when Minecraft released its beta version. Immediately, over 10 million gamers lined up to play causing it to catch some heat as well.
Least Violent Adventure Game
'Myst' holds the Guinness World Record for being the "least violent adventure video game." The game leans more heavily on puzzles than bad guys, and it's been a staple in PC gaming ever since. But as you explore the island of Myst, try not to get too comfortable. There's riddles to solve.
Longest Development
The game 'Duke Nukem' wins the award for longest development time. This game took 14 years and 44 days to develop. Worse yet, when it was finally released in 2011, it was considered a massive disappointment. Some things are better left unfinished.
Most Villains In A Batman Game
'Lego Batman 3: Beyond Gotham' was released in 2014 and was an immediate smash. It was stuffed full of DC Universe characters and celebrity cameos but it also had the most villains featured in a Batman video game. Fifty-six villains are in the game and sometimes it can feel like fifty-five too many.